Ruby on Rails Consulting for Your Next Phase of Growth
Need some guidance in planning for the future? Our specialty is helping organizations like you sustain, modernize, and future-proof your applications through the ever-changing tech landscape.

After working on hundreds of Rails apps, we've learned a lesson or two about building secure, scalable projects that can adapt to the changes within your organization.
Wherever your app is in its lifecycle, we'll help create strategies to make the biggest impact on your growth.
Schedule a 30-minute Call About Ruby on Rails Consulting
Some of the wonderful clients who have trusted us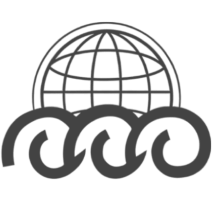 ---
Here's how
we can help
Future-Proofing
We'll help your app adapt to ever-changing requirements and technological advancements in the years to come.
Modernization
We'll help you future-proof your app, making it safer and more maintainable.
Agile Collaboration
Our team utilizes modern Agile-friendly tools that foster effective collaboration and efficient project management.
Strategic Technical Consulting
Our seasoned team is equipped to provide in-depth strategies to improve your app and your bottom line.
Business Planning
We'll help you plan for what's next, ensuring that your organization is on a path to achieve your goals.
Flexible Partnership
We can adjust our service engagements to meet your needs, focusing on areas that will make the most impactful improvements.
Expertise & Experience.
We've been a part of the Ruby on Rails community since 2004, and we've worked with over 100 delighted clients. Our seasoned team of consultants will help you modernize your existing software, making it faster, safer, and more reliable.
Cost Savings.
We'll help you improve your existing software so that your web app functions at its best, eliminating expensive issues that may arise for your team and your app users.
Customized Rails Solutions.
We work closely with you to understand your business goals, and we build customized solutions to support your needs.
Fractional Development Services.
On-Going Support & Maintenance.
Take advantage of our Rails Support and Maintenance Services to keep your web app running at its best. We'll take care of bug fixes, security updates, and new feature development, ensuring that your application stays up-to-date and functioning at its best.
A No-Risk Partnership.
We offer a 30-day money-back guarantee for all of our new client engagements, so you can try Planet Argon's services risk-free!
Enriched User Engagement
You want your app users to have the best experience possible. They'll be so impressed they'll share with their peers! We'll help you make sure your app is accessible, inclusive, and user-friendly.
What our clients are saying about us
Jonathan Silver
Digital Marketing Director at West Dermatology
While their approach to customer serivce and client relations is great, what I actually found most impressive was their ability to help develop solutions in creative ways. None of the complex content issues were a problem, and the team was always open to new information/new requirements regardless of where we were in the process.
Krista Sharlin
Digital and Social Media Manager at Applegate
The team at Planet Argon quickly became an extension of our own and they continue to be strong and trustworthy development partners. We truly feel they have our best interest in mind, and their expertise goes beyond the technical. Their relationship management with their clients is unparalleled in my experience.
Daniele Volpe
General Manager at The Gnomon Workshop
Working with Planet Argon has been a great experience. The transition from our previous provider to them was very smooth, and they took care of everything within a very short period of time. Moreover, our engagement has been successful because, thanks to them, our platform keeps growing. We've assigned them some development tasks, and we've been very pleased by how our site has been growing.
Zachary O'Connor
Digital Media Specialist at Applegate
The Planet Argon team are instrumental partners in accomplishing our digital projects and larger goals. Their ability to problem-solve, communicate effectively and willingness to teach has been amazing and very much appreciated. They quickly became invaluable members of our group.