Continuous Development Support for Ruby on Rails Applications
You've invested a lot into your Rails app, and we know how important it is for you to find a reliable support and maintenance team to work on improvements. That just happens to be our specialty!
Keeping the wheels turning is just one part of the equation, but there's so much more that goes into running an optimal app. You also want to expand your app's capabilities, improve its functionality, build new features, implement upgrades, and improve the design with a dedicated team of developers.
Our monthly Rails Maintenance Retainer services can be used for a variety of needs, and if you have a project that doesn't quite fit into a plan, we'll customize one just for you.
Schedule a 25-minute call today!
Some of the wonderful clients who have trusted us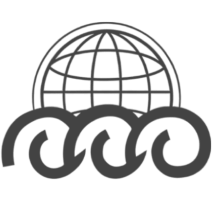 ---
Here's how
we can help
Bug Fixes
Our dedicated team quickly identifies and resolves any bugs, ensuring your app runs smoothly.
Emergency Support
Our team is available round-the-clock to provide immediate support in case of emergencies.
Steady Improvements
We make consistent improvements to your app, keeping it modern and user-friendly.
Error Monitoring
We proactively monitor your app for errors and bugs, addressing them before they impact your users.
Agile Collaboration
Our team utilizes modern Agile-friendly tools that foster effective collaboration and efficient project management.
Continuous Testing
We implement continuous testing and integration methods to maintain the quality and reliability of your app.
Risk Mitigation
We help minimize business and security risks, ensuring your app remains safe and secure.
Security Tracking
Our team diligently tracks and addresses security vulnerabilities, protecting your app from potential threats.
New Feature Development
We enhance your app's capabilities by designing and implementing new, innovative features.
Ongoing Rails Support
There's plenty of work that goes into a Ruby on Rails web application beyond the initial launch. Regular updates, bug fixes, and improvements are keys to its efficiency. Our Rails support team keeps your app running optimally, helps to make improvements, and solves problems as they arise.
An Experienced Rails Team
A thriving app requires attention to updates and bugs in real-time to maintain stability and security. It can be a challenge to allocate time and resources to monitor maintenance issues internally, so it's more efficient to have a dedicated team working round-the-clock to support your app's efficiency.
A No-Risk Partnership 
We know it can be scary bringing an external team into your organization. We offer a 30-day money-back guarantee for all new retainer partnerships, so you can try Planet Argon's services risk-free!
A Customized Solution
We'll help you design a monthly maintenance retainer package that can be used for any maintenance-related development or deployment tasks. If you have a larger project in mind that doesn't fit into your maintenance package, we can help you plan a set of project iterations that will help you reach your goal and stay within your budget.
A Contingency/Back-Up Plan.
Because you'll have an entire team dedicated to your project, you won't have to worry about what happens if a developer is on vacation or unavailable. There's always a plan in place to make sure you receive the coverage you need.
What our clients are saying about us
Zachary O'Connor
Digital Media Specialist at Applegate
The Planet Argon team are instrumental partners in accomplishing our digital projects and larger goals. Their ability to problem-solve, communicate effectively and willingness to teach has been amazing and very much appreciated. They quickly became invaluable members of our group.
Twila Rios
Manager of Digital Information Systems at Office of the General Convention
Planet Argon is consistently responsive and delivers their tasks on time. They contact me when aspects of the project need to be discussed and provide me with a detailed approach to their plans and actions.
I am impressed at their ability to take on our multiple, complicated existing apps and learn them quickly and well, and quite happy with the numerous improvements they have made for us. Also, their attention to maintenance and support tasks, in addition to development, has been great.
Adriel Henderson
Web Applications Supervisor at Screaming Circuits
Planet Argon has been an incredible stabilizing force for our web platform. We needed a partner who could plug the holes in our web environment and provide the tools needed for smooth development, testing and deployment. Planet Argon has more than met that need. They are without a doubt the most professional and adept development team I have worked with.
Alexandra Stankiewicz
Chief Marketing Officer & Head of Online Sales at Aloha
Planet Argon migrated our site and then completed maintenance and bug fixes. They made changes as needed, such as updating product pricing.
Planet Argon was a top-notch partner agency that provided a great service experience. They truly recognized the importance of e-commerce to our business. The team never overlooked an opportunity to engage consumers through the site.