Your Partners in Creating Sustainable Strategies for Your Ruby on Rails Upgrade.
Have you been putting off your Rails upgrade because the complexities of the process feel overwhelming? Or because an upgrade won't offer noticeable differences for your end users?
Maintenance work doesn't feel critical until the moment it really becomes critical. You might run into issues like low performance, bugs and errors, compatibility restrictions, and security concerns that compromise your app's health and usability.
We can customize a strategy that your development team can use to upgrade your application, improving its maintanability, security, and long-term sustainability.
Schedule a 25-minute call today
Some of the wonderful clients who have trusted us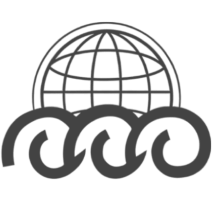 ---
Here's how
we can help
Application Assessment
Our team will conduct a thorough evaluation and review of your current codebase, including third-party dependencies.
Upgrade Roadmap
A small team of our seasoned engineers will create a customized guide of our findings to map out the proposed steps.
Guidance & Training
You won't go at it alone! We'll teach your team sustainable upgrade strategies and how to work normal upgrades into the development workflow over time.
Compatibility Analysis
We'll analyze the existing codebase, Rubygems, plugins, and third-party integrations to identify any compatibility issues with the target Ruby on Rails version to help ensure a smooth upgrade.
Downtime Minimization
Our team will plan the upgrade process in a way that helps your team minimize downtime and disruption to the application's users.
A Customized Guide
Every application is unique, so we'll create solutions to meet your specific needs, taking into consideration the app's size, complexity, and objectives.
Should You Outsource Your Upgrade?
This service is not for organizations that don't have their own development team. If you're looking to completely outsource your Ruby on Rails app upgrade and maintenance, check out our full-service Rails Upgrade.
Additional Consulting Available
We could provide additional technical consultation as your team begins to implement the upgrade roadmap if your team needs extra support.
What our clients are saying about us
Zachary O'Connor
Digital Media Specialist at Applegate
The Planet Argon team are instrumental partners in accomplishing our digital projects and larger goals. Their ability to problem-solve, communicate effectively and willingness to teach has been amazing and very much appreciated. They quickly became invaluable members of our group.
Twila Rios
Manager of Digital Information Systems at Office of the General Convention
Planet Argon is consistently responsive and delivers their tasks on time. They contact me when aspects of the project need to be discussed and provide me with a detailed approach to their plans and actions.
I am impressed at their ability to take on our multiple, complicated existing apps and learn them quickly and well, and quite happy with the numerous improvements they have made for us. Also, their attention to maintenance and support tasks, in addition to development, has been great.
Krista Sharlin
Digital and Social Media Manager at Applegate
The team at Planet Argon quickly became an extension of our own and they continue to be strong and trustworthy development partners. We truly feel they have our best interest in mind, and their expertise goes beyond the technical. Their relationship management with their clients is unparalleled in my experience.
Jonathan Silver
Digital Marketing Director at West Dermatology
While their approach to customer serivce and client relations is great, what I actually found most impressive was their ability to help develop solutions in creative ways. None of the complex content issues were a problem, and the team was always open to new information/new requirements regardless of where we were in the process.