Are Your Current Recruiting Efforts Ineffective?
Hiring the right Ruby on Rails engineer to join your team is time-consuming. Yet it's vital for a healthy and maintainable engineering team.
If your team needs to bring in a few more developers ASAP, but your job posting efforts have been ineffective, then your backlog is probably growing and your projects aren't moving forward.
There's one simple solution: By partnering with our Ruby on Rails recruiting service, you'll have more confidence that candidates have the experience and skills your organization needs. You'll have our support and guidance throughout the onboarding process and beyond. And you'll only pay us if we do a great job making a match for you!
Schedule a 40-minute chat about your organization's needs.
Some of the wonderful clients who have trusted us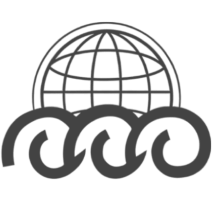 ---
Here's how
we can help
Top Talent
Our peers are among the top talent in the Ruby on Rails community.
Time-Saving Processes
We have already vetted 100s of peers, saving time for all of us.
Less Noise
We can minimize the competition by introducing a smaller, more qualified group of candidates.
Skilled Match Makers
We know the right questions to ask you and candidates to make a thoughtful, optimal match.
Your Onboarding Partners
We are involved with the onboarding process while helping you improve it for the future.
In the Know
We know of a few engineers who aren't actively job hunting but could be the perfect fit for your team.
Stress-Free Recruiting
Eliminate the worry about projects not being completed on time, not knowing who to hire, the time investment, or the financial risk of recruiting a new team member.
Vetted Candidates from our Network
Because we've met, trained, and worked with so many talented engineers over the years, we have a pretty solid process for matching the right person to the right job.
Specialists in Long-Term Software Maintenance.
Are you trying to recruit a mender (vs. a maker)? We know engineers who really enjoy the long-term maintenance of software projects.
No-Risk Partnership.
We offer a 120-day money-back guarantee (our % fee) for all the Rails developers we help place. Try Planet Argon out risk-free!
Lean on Our Team's Diverse Skillset.
You aren't limited to just the experience of the engineer you hire through our recruiting services. If your engineers need guidance from one of our team members, we're happy to assist.
Onboarding Support.
As your partners, we'll be involved in the overall onboarding experience to your team's technical stack. We'll observe and make recommendations so that you can continue to make things great for any new hire you make in the future.
Not Another Annoying Recruiting Service.
Unlike many recruiting services, we're not going to send generic blasts/invitations to anyone who has "Ruby on Rails" mentioned in their LinkedIn profiles- only talented candidates who've previously opted into having a conversation should the opportunity arise.
What our clients are saying about us
Zachary O'Connor
Digital Media Specialist at Applegate
The Planet Argon team are instrumental partners in accomplishing our digital projects and larger goals. Their ability to problem-solve, communicate effectively and willingness to teach has been amazing and very much appreciated. They quickly became invaluable members of our group.
Alexandra Stankiewicz
Chief Marketing Officer & Head of Online Sales at Aloha
Planet Argon migrated our site and then completed maintenance and bug fixes. They made changes as needed, such as updating product pricing.
Planet Argon was a top-notch partner agency that provided a great service experience. They truly recognized the importance of e-commerce to our business. The team never overlooked an opportunity to engage consumers through the site.
Adriel Henderson
Web Applications Supervisor at Screaming Circuits
Planet Argon has been an incredible stabilizing force for our web platform. We needed a partner who could plug the holes in our web environment and provide the tools needed for smooth development, testing and deployment. Planet Argon has more than met that need. They are without a doubt the most professional and adept development team I have worked with.
Daniele Volpe
General Manager at The Gnomon Workshop
Working with Planet Argon has been a great experience. The transition from our previous provider to them was very smooth, and they took care of everything within a very short period of time. Moreover, our engagement has been successful because, thanks to them, our platform keeps growing. We've assigned them some development tasks, and we've been very pleased by how our site has been growing.