Why build your own team when you can lean on ours?
Planet Argon offers fractional development services for Ruby on Rails apps to provide organizations with a team of experienced developers who can work on your projects for a set number of hours per week or month. This flexible and cost-effective solution is ideal if you need developer support without adding full-time in-house engineers.
We designed this service to help organizations address specific project needs, such as adding new features, squashing bugs, or improving application performance. By leveraging our expertise, you can focus on your core business while leaving the Ruby on Rails development work to us.
Our fractional development services allow you to scale your development team according to your needs, providing greater flexibility and agility to your operations. When you engage with Planet Argon, you can enjoy the benefits of an entire development team without the overhead of recruiting and managing one.
Schedule a 25-minute call to discuss our fractional engagement options.
Some of the wonderful clients who have trusted us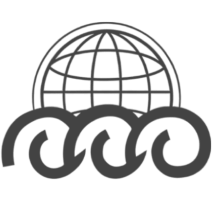 ---
Here's how
we can help
Performance Improvements
We'll help you boost the speed, efficiency, and overall performance of your Rails applications.
Bug Fixes
Our dedicated team quickly identifies and resolves any bugs, ensuring your app runs smoothly.
New Feature Development
We enhance your app's capabilities by designing and implementing new, innovative features.
Cost-Effectiveness
Hiring a fractional software development team like Planet Argon is a cost-effective solution compared to hiring a full-time team. You only pay for the number of hours reserved, and there are no additional overhead costs associated with hiring a full-time team.
Flexible Engagement Options
A fractional software development team is highly flexible and can be scaled up or down according to project needs. This allows organizations to adapt to changes in project requirements or budgets quickly. We start engagements as low as 10 hours/week.
Specialized Expertise
Our Ruby on Rails engineers are highly specialized and experienced in their field. We bring a wealth of knowledge and expertise to the project, which can help organizations develop high-quality software quickly and efficiently.
What our clients are saying about us
Alexandra Stankiewicz
Chief Marketing Officer & Head of Online Sales at Aloha
Planet Argon migrated our site and then completed maintenance and bug fixes. They made changes as needed, such as updating product pricing.
Planet Argon was a top-notch partner agency that provided a great service experience. They truly recognized the importance of e-commerce to our business. The team never overlooked an opportunity to engage consumers through the site.
Adriel Henderson
Web Applications Supervisor at Screaming Circuits
Planet Argon has been an incredible stabilizing force for our web platform. We needed a partner who could plug the holes in our web environment and provide the tools needed for smooth development, testing and deployment. Planet Argon has more than met that need. They are without a doubt the most professional and adept development team I have worked with.
Krista Sharlin
Digital and Social Media Manager at Applegate
The team at Planet Argon quickly became an extension of our own and they continue to be strong and trustworthy development partners. We truly feel they have our best interest in mind, and their expertise goes beyond the technical. Their relationship management with their clients is unparalleled in my experience.
Twila Rios
Manager of Digital Information Systems at Office of the General Convention
Planet Argon is consistently responsive and delivers their tasks on time. They contact me when aspects of the project need to be discussed and provide me with a detailed approach to their plans and actions.
I am impressed at their ability to take on our multiple, complicated existing apps and learn them quickly and well, and quite happy with the numerous improvements they have made for us. Also, their attention to maintenance and support tasks, in addition to development, has been great.